County manager speaks Oct. 20 to chamber members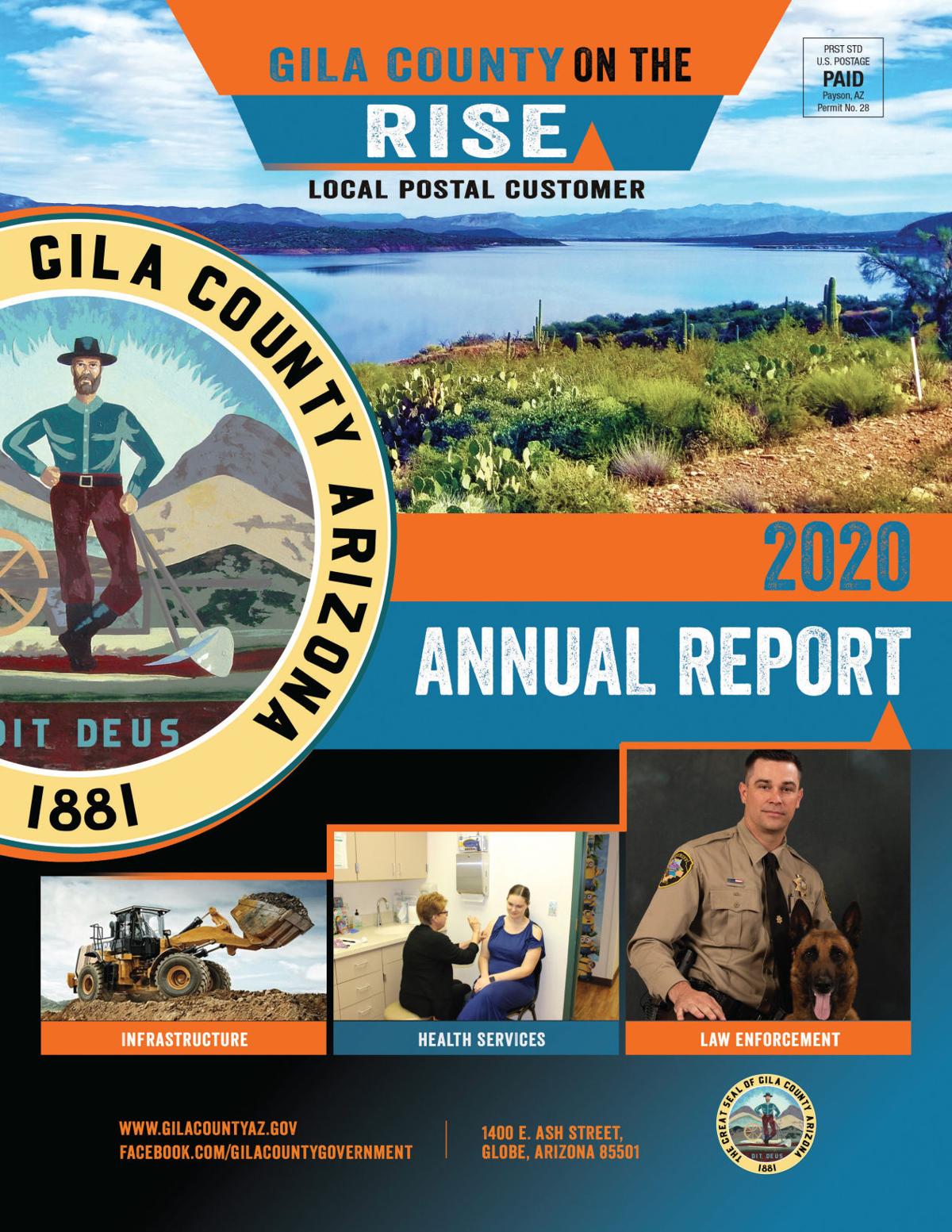 Rim Country Regional Chamber of Commerce's popular series of once-a-month lunch meetings has resumed, and Oct. 20 brings two opportunities to hear an update from Gila County manager James Menlove. Spaces are limited for the separate breakfast and lunch mixers, to RSVP call 928-474-4515, or email brenda@rimcountrychamber.com.
Be among the first to know about chamber-sponsored events, sign up for text updates by texting "Chamber" to 313131.
COVID-19 presented Menlove and Gila County offices and departments with an unprecedented challenge, but on Oct. 20 he will explain how this has been a year of forward momentum for the county: from the grand opening of the Route 87 Community Teen Center to catching up with a backlog of audits and restoring Gila County's credit rating; from the recent groundbreaking for a new county animal shelter to another ribbon-cutting to be announced this month here in Payson, Menlove will touch on these and other topics.
Here is a sneak preview of some of the information Menlove plans to share:
• Social media is filled with memes painting 2020 as a year best forgotten — what are three items of good news Gila County can celebrate?
• Menlove: "Surprisingly, one hour isn't enough time for me to talk about all the positive developments here, so let me highlight and bullet-point just a few that I'll share in more detail on Oct. 20. Perhaps the best news is the federal award of our $21 million BUILD grant to finally construct a bridge over Tonto Creek — that's huge. But this past year also brought the welcome announcement of a $19 million USDA grant to expand broadband access across all Gila County schools and libraries.
"This is an election year, and both the Gila County Recorder's Office and our Elections Department have been certified by the Arizona Secretary of State's Office as sources of trusted information, and they have put extra effort into educating voters — and reassuring them of the integrity and security of the coming election. On our local level that is absolutely essential to a functioning democracy, and I'm proud of Gila County staff who will assure a smooth November election."
• What's another example of ways Gila County serves residents?
Menlove: "The Roundup, KRIM and KMOG do a fine job keeping Rim Country residents aware of county news and developments — but there are so many more aspects to county government, and many of our stories go untold, so this year we worked with the Roundup to publish a 32-page magazine to promote accomplishments from large to small, and tell some of the stories that add up to the productive year we've had here in Gila County. Was your child immunized before the school year through programs of our health department? Did you get a roadside assist from a helpful Gila County Sheriff's deputy? Our annual report spotlights county offices and departments, introduces lesser-known staff such as our public fiduciary, and explains how the Elections Department tightened security to protect your right to vote during this crucial election year. I will bring copies of the magazine to give out Oct. 20; if you haven't received one there are also copies available in Gila County buildings in Payson, at the chamber, and at the Payson Roundup. Our goal in that 32 pages is to link many separate issues and news items by common threads, all coming together to weave our collective story and spotlight Gila County's most significant accomplishments."
• Gila County also updated the Strategic Plan, correct?
Menlove: "Yes! Rewriting and refreshing our Gila County Strategic Plan is another major accomplishment. If Gila County were a company, our roster of more than 600 trained staff, and FY 2020-2021 annual budget of $118.7 million, would rank among top businesses. Those numbers are two statistics that offer a peek through the window into a year of activity; and following a strategic plan offers elected officials, department heads and employees both goals and a roadmap to achieve them. July brought the start of our new Fiscal Year, and the second quarter of 2020 brings countywide annual employee performance appraisal and goal-setting, another process that we have improved over the past year, and which we take quite seriously, with equally important components of the annual appraisal being our past performance as employees, and our future growth and development as we continue on a path of quality service, progress and measurable results."